Make A Difference On Climate Change
by
bdole
on August 20, 2021
Three years ago Greta began protesting inaction on the climate crisis (See: Fridays For Future). Greta Thunberg has become so well-known and so inspirational that it is unnecessary to provide her last name, and you knew exactly who I was referring to. In those three years we've seen the discourse change from climate change, to climate crisis, to a full on crisis emergency.
Protesting and advocacy can be effective,including writing to the media or to our legislators or the act of standing on a street corner with social justice signs. While it the results are seem slow, and the road is long, just imagine what would happen if we did nothing.
Our knowledge that the climate crisis is a threat is not new. In 2006 former vice-president Al Gore made that clear in "An Inconvenient Truth". The same year, he founded the organization The Climate Reality Project – an education and advocacy organization that informs people, and aims to change policies, regarding the climate.
Although Climate Reality usually does trainings in person around the world the pandemic has prevented large conventions, but allowed us to become more connected virtually. I wrote about an online training opportunity offered by Climate Reality this April, and described the leadership training I received from Climate Reality last summer. As someone who thought I could avoid studying earth science as soon as education allowed me to, Climate Reality helped me understand the science, the social science, and the social justice that is all interconnected in the fight to prevent any further climate crisis.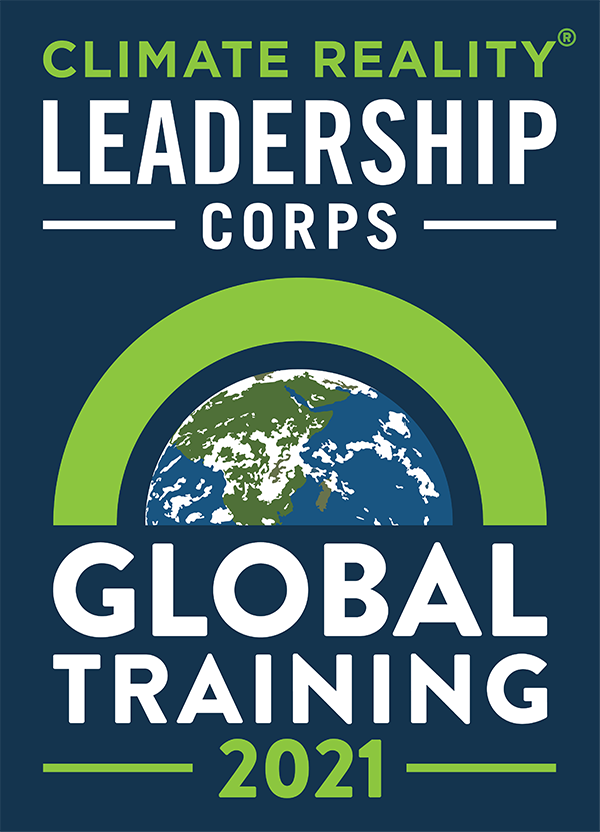 This October, from Oct. 16-24 Climate Reality is offering another online training to join their leadership corps. There are two broadcast times to help it fit your schedule, and you'll learn from Al Gore about the science, environmental justice, and how to be a better activist.