Although the art and culture beyond my native American (USA!, USA!) culture has always interested me, including art from the Orient and the Middle East, I've never paused to consider Iraqi art.
We've been at war with with Iraq for most of the last thirty years, I know (and I know some of the root causes and actions that led us to be there), if "being at war" is the term for bombing the living daylights out of a country that doesn't have the capability to fight back.
The internet interesting is a fascinating place.
Today marks 27 years after Layla Alattar death by the U.S. missile attack on the Iraqi Intelligence main building which was just behind her house, ordered by U.S. President Bill Clinton. The building was hit by 24 rockets. pic.twitter.com/YVJz7Wgw8l

— Haider Husseini (@haider_husseini) June 27, 2020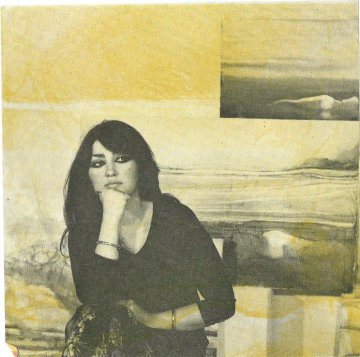 Not only am I not big on Iraqi art, I've also never heard of Layla Al-Attar.  It is true that she, her husband, and her housekeeper died in a U.S. missile attack in 1993.  Al-Attar was the director of the Center for National Art (now the Iraqi Museum of Modern Art), and was one of the most famous artists in Iraq.
With the frequency and intensity of U.S. bombings around the world just imagine how many great artists there no longer are that we never hear about.