The Human Element
As we begin watching the US Open at Flushing Meadows, and start contemplating an end to another season of America's pastime it's a good time to reflect on what the sports means and the relation between human and technology.
Tennis has been using a camera-generated review system for a long time, and in this pandemic-stricken year there will be no human calling the ball in our out. This might prevent some outbursts "I swear to God I'll f***ing take the ball and shove it down your f***ing throat" (Serena Williams), or a player unhappy he's losing hit the ball into the neck of a linesman (Novak Djokovic). It will also take the human element out of the game.
Because of the pandemic, last year's baseball season was shortened to sixty games. This year it's returned to the regular 162 game season for America's pastime, with some new rules to try to shorten games and prevent them from going much over nine innings. In the last few years, baseball has implemented a review system helps prevent brawls (sort of) and that helps to put sportsmanlike conduct into our great game. To use replay to determine whether a runner beats a throw to a base, or hits the a ball fair or foul, can be aggravating to some fans – and doubtless to some players an coaches – doesn't not remove a human element from the game, but does add make the game more about technology and less about humans.
There is no review of balls and strikes, which means there's some temper between both pitchers and batters (and coaches) yelling at umpires over calls they don't like. Baseball, along with other sports, has been called a game of inches. (If you were to look at some commentary online, some people think that the umpires have been worse with balls and strikes than ever before). Forbes, in a 2019 article, suggests that although the balls or strikes review system "could be on the horizon in baseball" and that it just needs some technological tinkering. If baseball does go to a ball-and-strikes review system, it further takes the human element out of the game.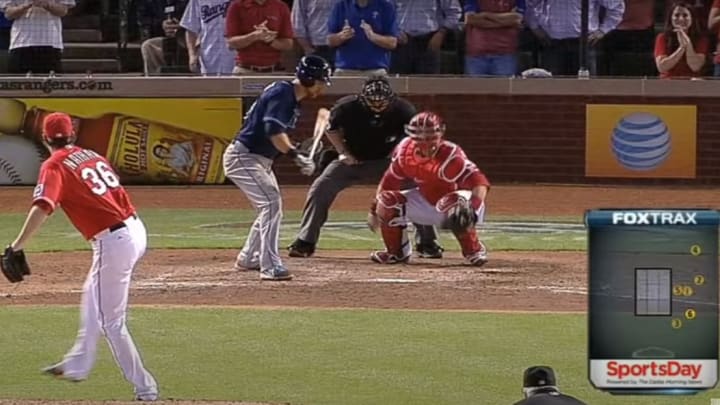 If we are looking to take the human element out of sports perhaps we should all play baseball or tennis on XBOX, where the game determines for whether the shot was in or out, or whether it was a ball or a strike.
That's not a viable option because sports are about humans and human judgement. A self-reflective article about the press treatment of Naomi Osaka and other tennis players pointed out that we value athletes simply because these are people "who have been elevated to prominence by dint of their hand-eye coordination and superior cardiovascular fitness." We watch sports for the skills and for the human element. There must be a limit to technology.